The Senior Signing Ceremony for today at 9:00 am will be live streamed on our HHS YouTube channel. Below is a link to our channel:
https://youtu.be/i4pQBfYnrGg

The Senior Signing Ceremony is Friday, May 6 (tomorrow) at 9 a.m. at the A.L. Hutson gym. Seniors who have signed up to participate need to be at the gym by 8:30 a.m. and seated on the floor at your designated table. All seniors and parents/guardians are invited to attend. For more information, contact Kelly Mahaffey (
kelly.mahaffey@highlandrebels.org
) at 870-856-3273.
ACT Aspire testing starts tomorrow at Cherokee Elementary School for 3rd & 4th grade students!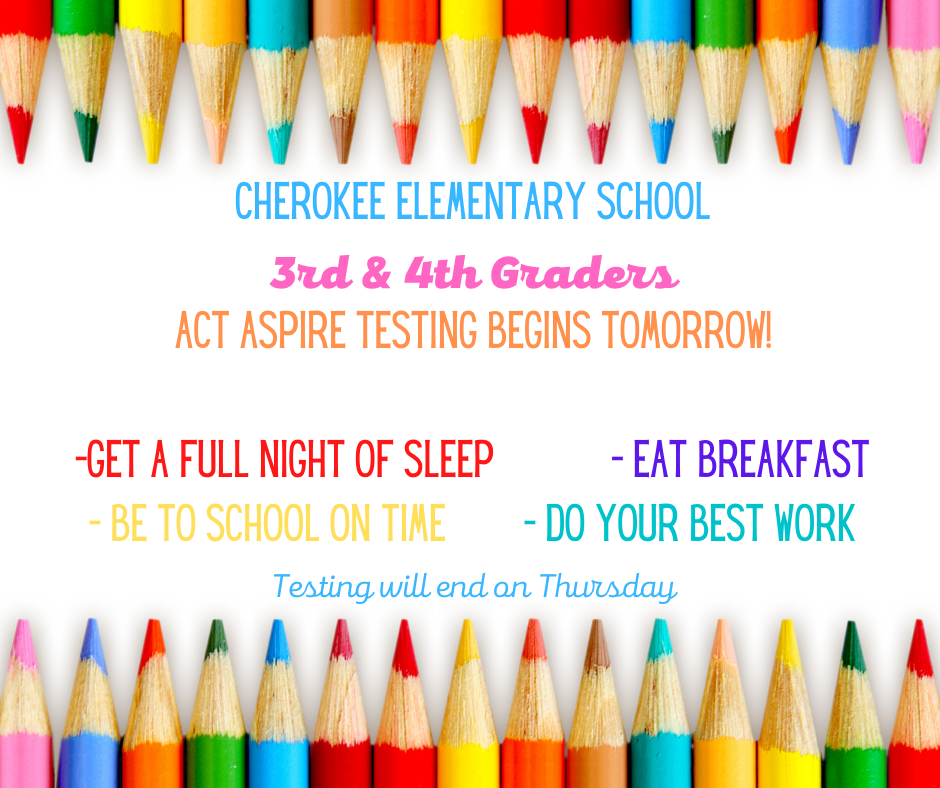 3rd & 4th grade students will participate in ACT Aspire testing next Tuesday, May 3rd - Thursday, May 5th. Please assist your child in ensuring their attendance each day and encouraging them to do their best!

Don't miss out! You have two more opportunities to see the Highland Theatre Production of Dear Edwina, Junior: Friday, April 29th at 7 pm, and Saturday, April 30th at 2:30 pm at the A.L. Hutson Memorial Center. Tickets are $5/adults $2/students.

Class of 2022, Hardy United Methodist Church is hosting a Baccalaureate Service for the Class of 2022 on Sunday, May 8, at 6 p.m. PLEASE check your email and respond to the form to let us know if you will be attending.

Softball and Baseball teams recognized Seniors on Tuesday, April 26. Both teams qualified for the Regional tournament that will begin next week. Good luck and congratulations. Go Rebels!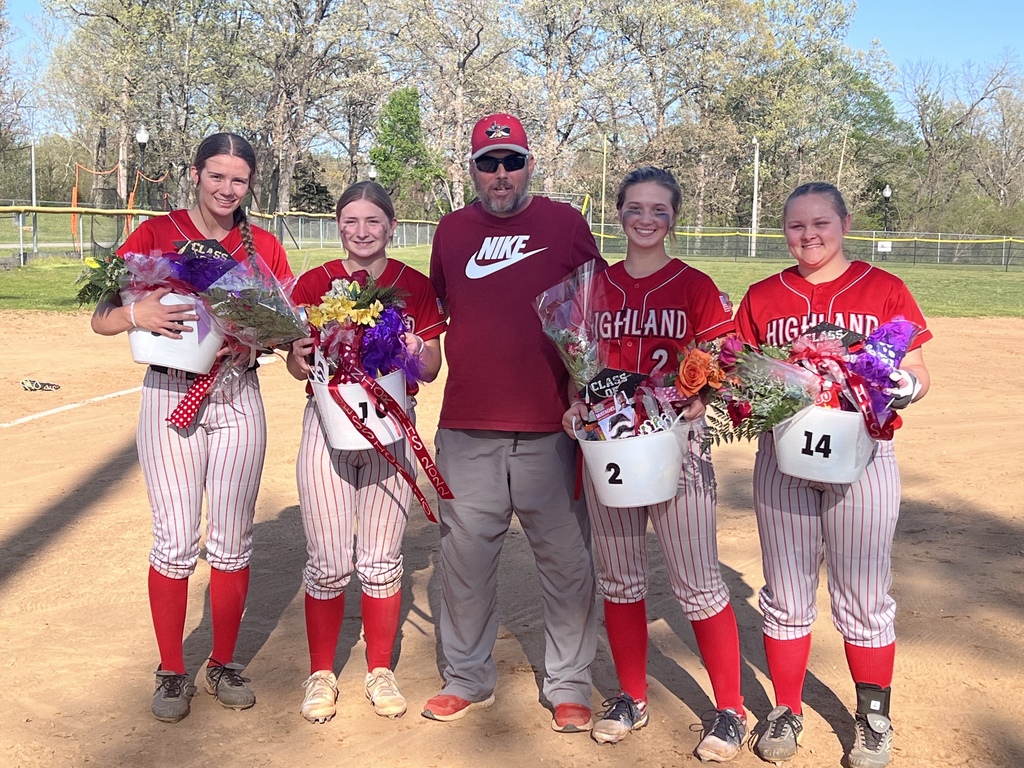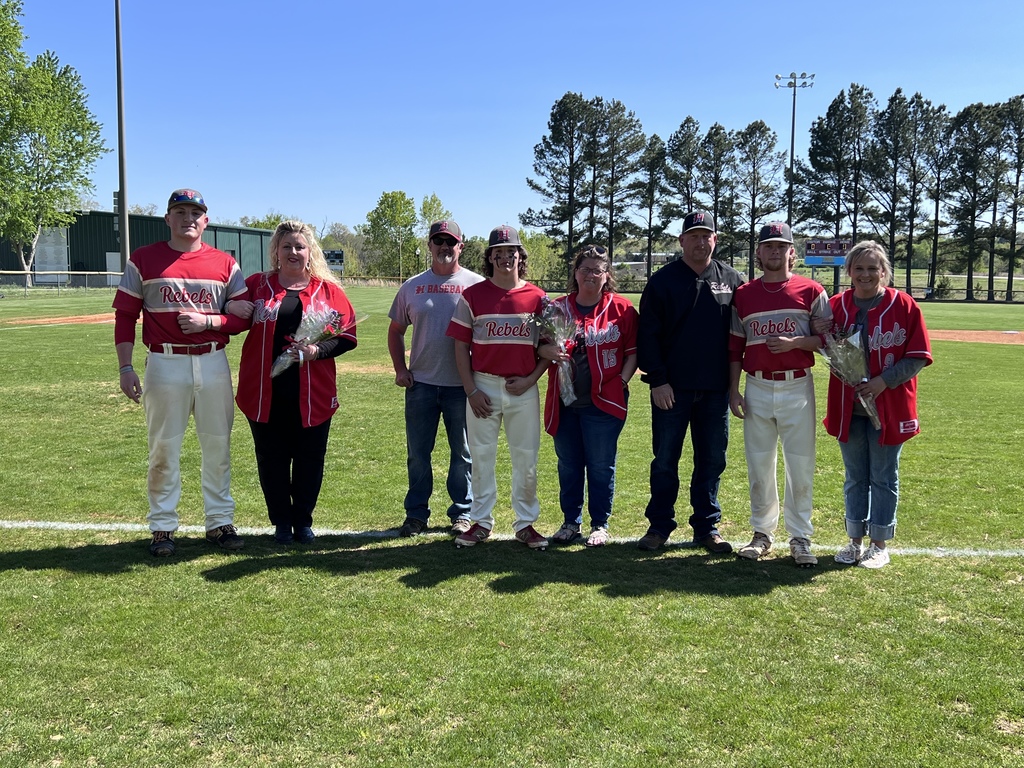 Don't forget! ACT Aspire testing begins tomorrow morning for all HMS students. Please encourage your child to do their best!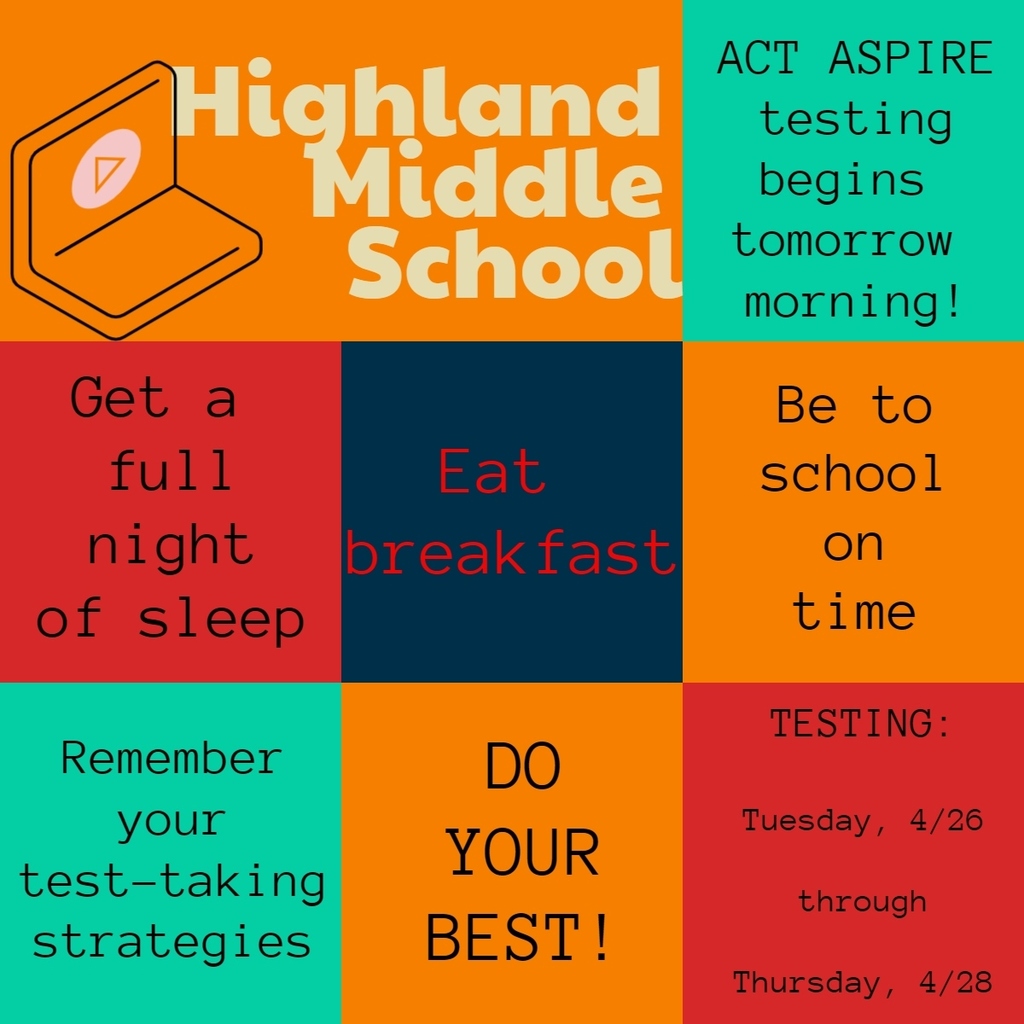 Why choose Highland? From that first day on the playground to the turn of the tassel at graduation, the Highland School District is here to serve our students. Come join us! The deadline for School Choice Applications is May 1st. #EmpowerALLToAchieve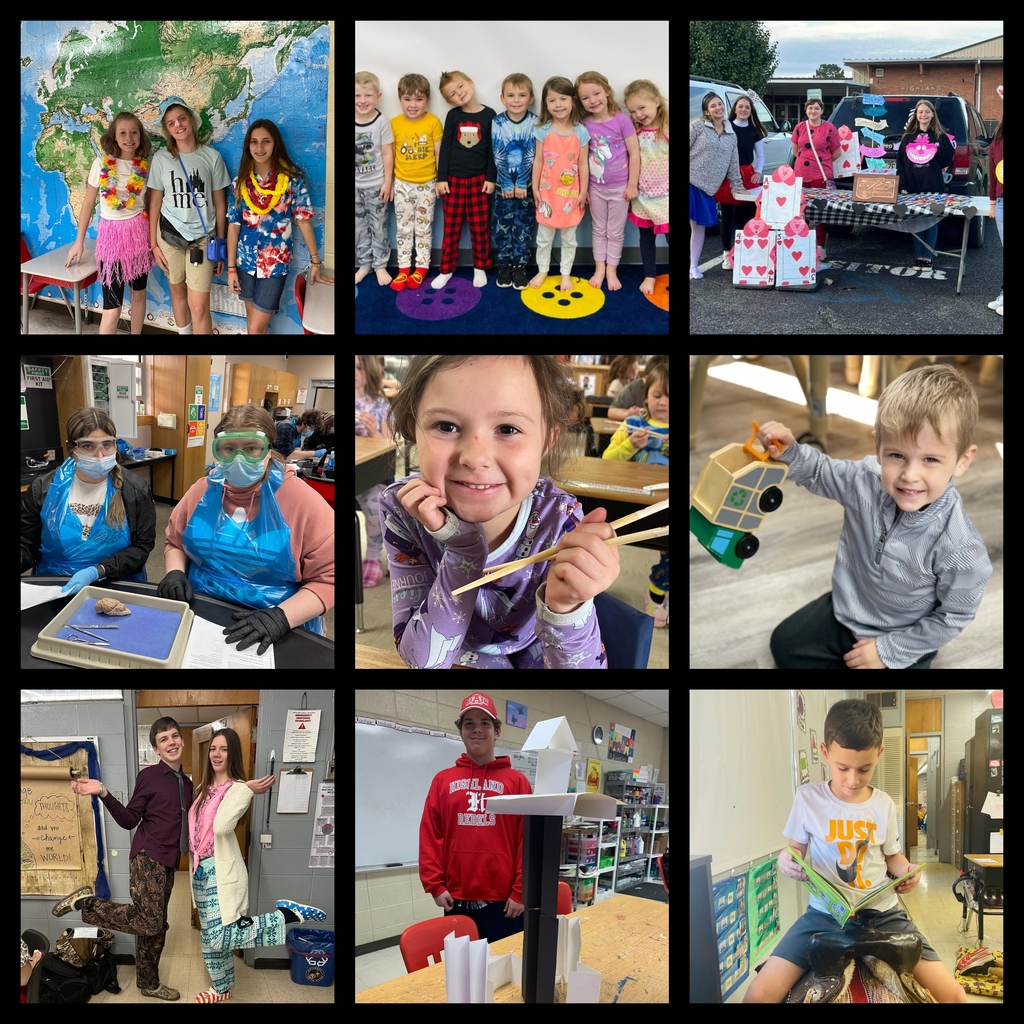 9th & 10th grade students will begin ACT Aspire testing tomorrow morning! Don't forget: - Be on time - Bring your Chromebook CHARGED - Get to bed early and rest well - Eat breakfast - Do your best Testing will end on Thursday! #EmpoweringAllToAchieve

Class of 2022, PLEASE check your email for a message from Mrs. Floyd. There are several forms that need your immediate attention!

Stacey Riggs and Cecil Meyer have been recognized by Highland Middle School as 'Above and Beyond' recipients for March. Congratulations!

Chad Stark and Karen Stark have been recognized by Cherokee Elementary School as 'Above and Beyond' recipients for March. Congratulations!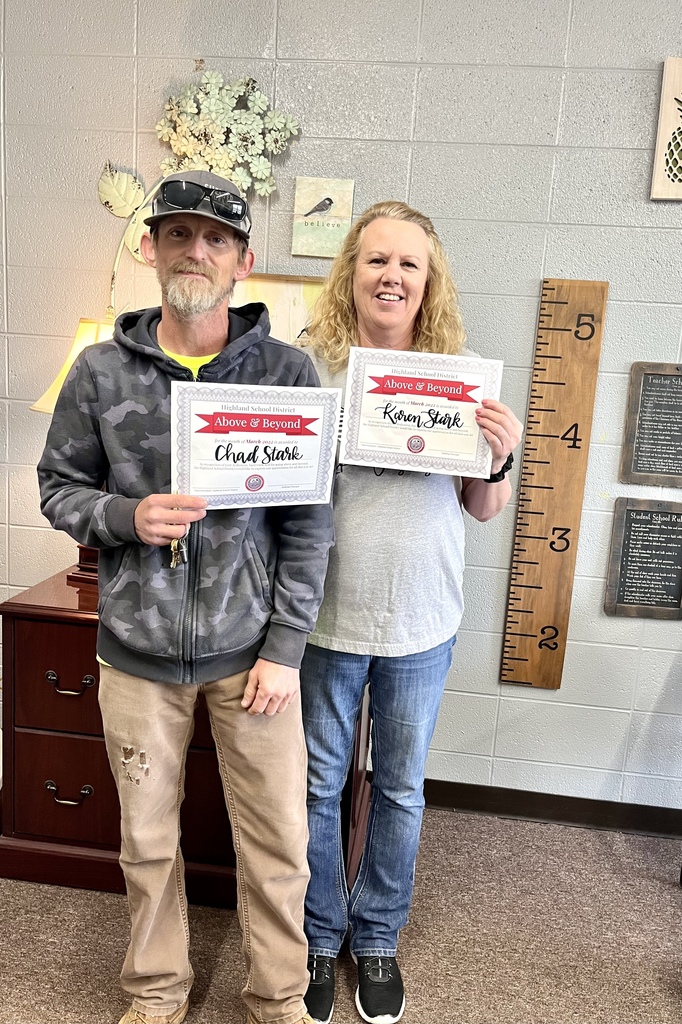 It's that time.... time to rock the ACT Aspire test!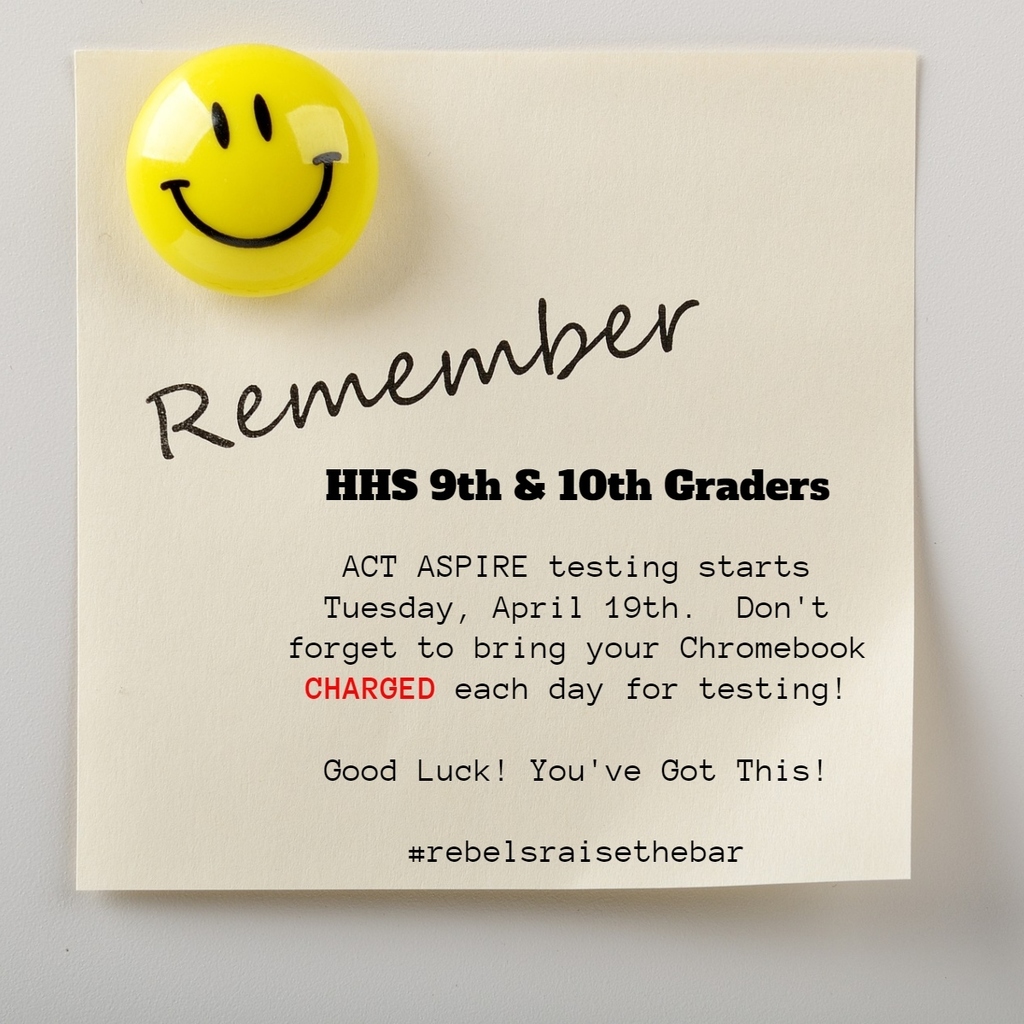 Dewana McIntosh and Lindsey Helm have been recognized by Highland High School as 'Above and Beyond' recipients for March. Congratulations!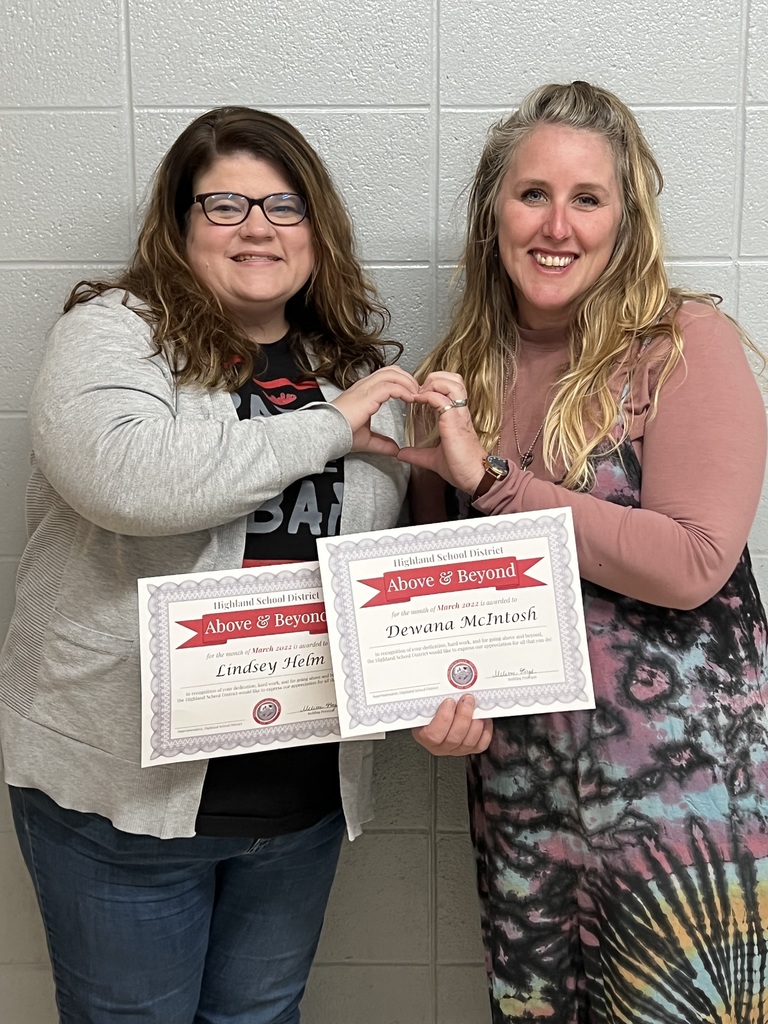 Highland Parents/Families, We are actively monitoring the radar/news stations concerning the severe weather forecast for this afternoon. During an active tornado warning, students and staff will be in designated safe areas, and students will not be permitted to be checked out. If severe weather occurs during dismissal, dismissal times could be delayed.
Cherokee Elementary and Highland Middle School after school tutoring is cancelled today due to the possibility of inclement weather.

1 HHS student tested positive for Covid. All close contacts have been notified. Nurse Megan Kulczycki is the Highland School District Point of Contact. You can reach her at: 870-847-2687 or at
megan.kulczycki@highlandrebels.org
.

The Highland School District is aware of the forecasted weather for Wednesday, April 13, 2022. The District will continue to monitor the weather and provide stakeholders with updates as necessary.