The Highland School District will have AMI Day 1 tomorrow, November 15, 2018. Students should complete work labeled AMI Day 1.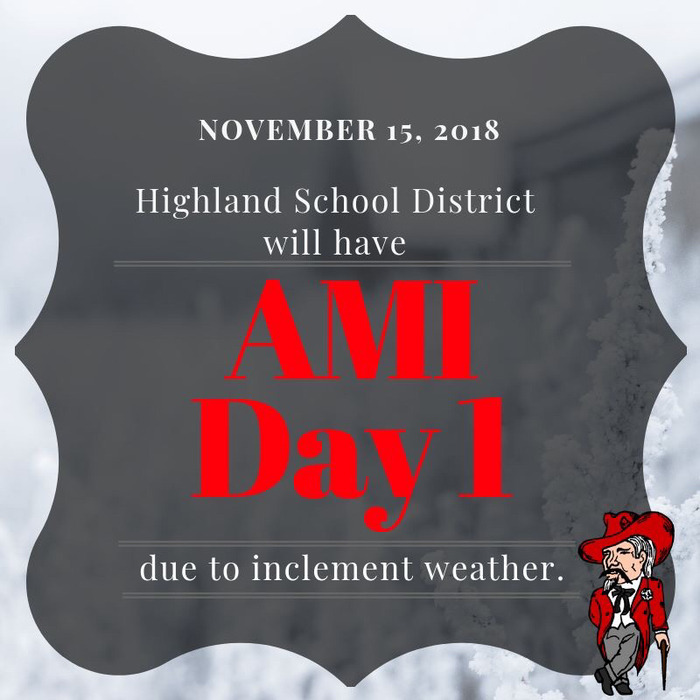 Reminder: Tomorrow is our regularly scheduled early dismissal day. High School 12:20 Middle School 12:30 Elementary School 12:45 CES Car Riders & Activity bus 12:20. Call your school office today if transportation adjustments need to be made.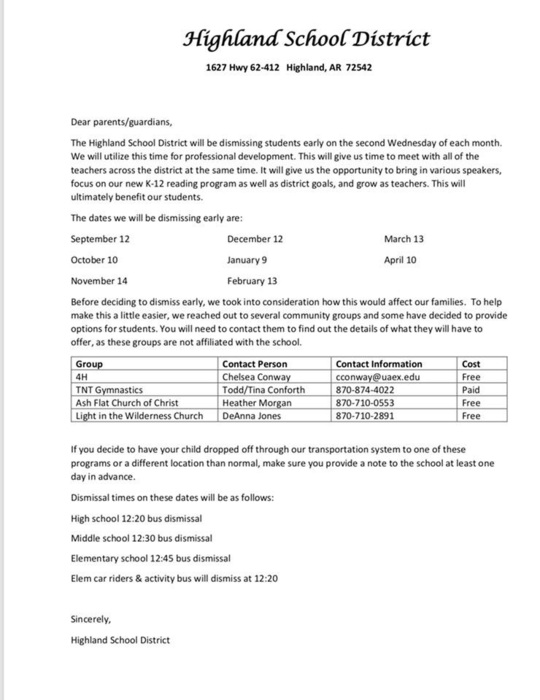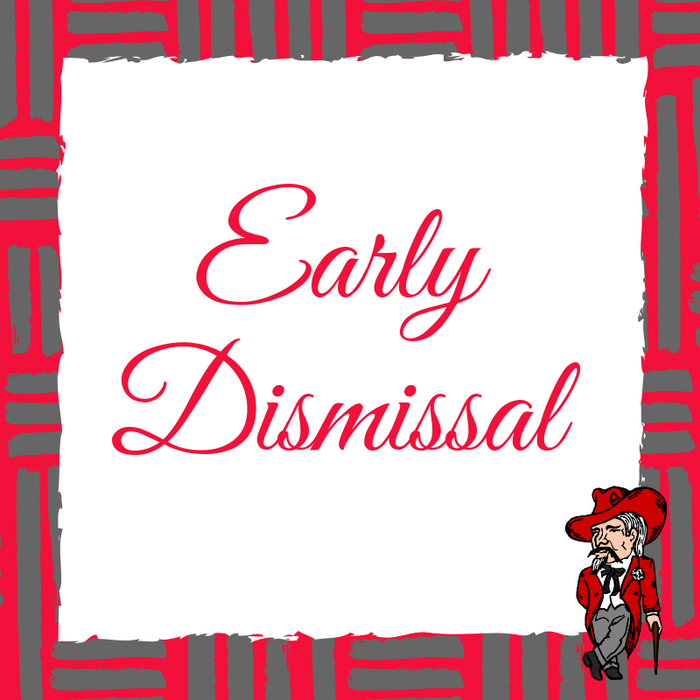 Starting tonight: The HIGHLAND CLASSIC! Due to weather concerns in the Mountain View area, the Highland vs. Mountain View games have been canceled. All other games will played. Get the full schedule on our Facebook page and app.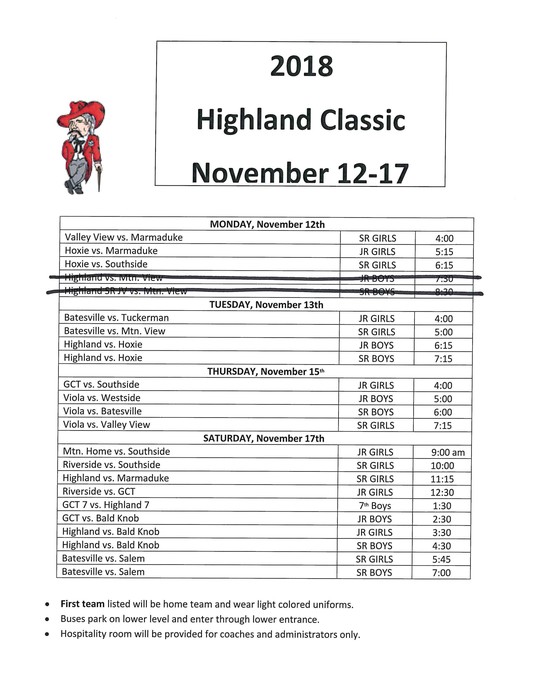 Don't miss the Beta Club Induction Ceremony on Wednesday at 5:30 in the high school cafeteria!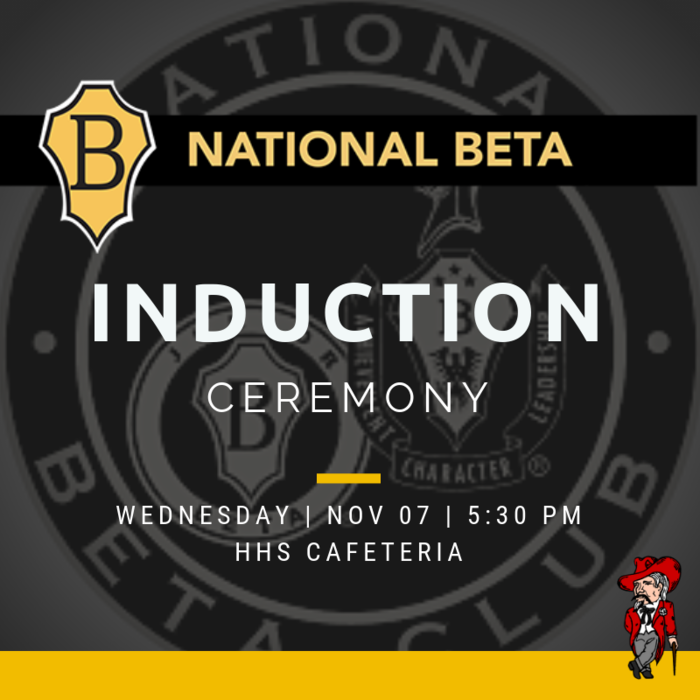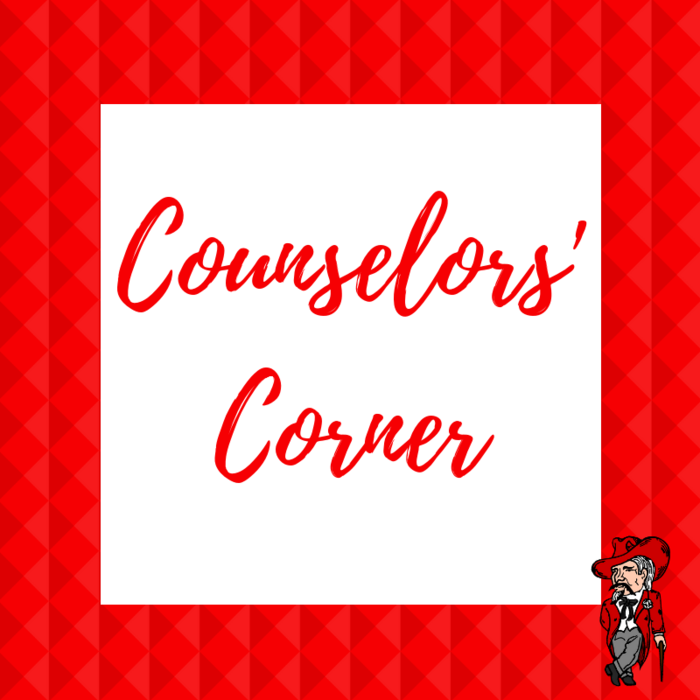 Backpack check: As part of Red Ribbon Week middle school is watching a documentary called "Chasing the Dragon" tomorrow. If parents do not want their children to view the documentary, they can send back the opt-out form or contact the school counselors.

HHS students participated in a theatre presentation from the traveling Theatre Squared performing arts group Wednesday afternoon.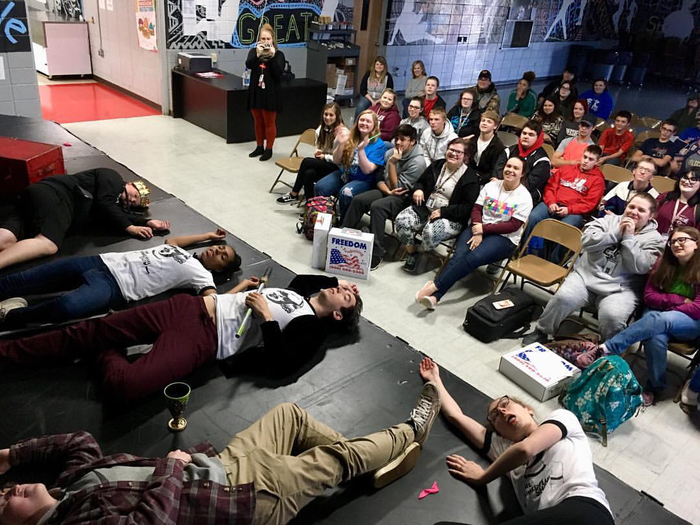 Come learn about Highland's School Based Health Clinic during parent teacher conferences tomorrow night! We will be in the cafe of CES at 2:30, HHS at 4:00, and HMS at 5:30. Each meeting is the same. Choose the one that best fits your schedule.

On October 24th, Career Coach, Cristy Wallis and Counselor, Kelly Mahaffey will meet with seniors as part of the Arkansas College Application Campaign. Students will be given the opportunity to apply to a college or technical school with their assistance.

The third annual College/Military night has been set for October 23rd at 6:00 in the A. L. Hutson Activity Center. Several colleges and military representatives will be available to talk to you one-on-one. Contact Ms. Mahaffey with any questions.

PARENT TEACHER CONFERENCES THURSDAY 10/18 1:30-7:30 NO SCHOOL ON FRIDAY 10/19 We really want ALL parents to attend parent teacher conferences. When teachers and parents partner together for the education of the student, the student can make great accomplishments in the classroom. By simply looking at grades on a report card, you cannot learn the whole story. Give us the chance to tell you how special your child is to us and what can be done outside of the classroom to enhance success! Early Dismissal Times: HS 12:55 MS 1:05 CES 1:15 CES Car riders 12:55

It doesn't matter if you are 1 or 101, tomorrow is RED and GRAY day in Rebel Country!

Don't miss VOLLEYBALL SENIOR NIGHT tonight! All teams take on Westside at the A. L. Hutson beginning at 4:30. Senior night ceremony will be held before the varsity match.

Reminder: Wednesday is an early dismissal day.


FFA Shooting Sports team will meet TODAY at 5 pm in Rm 110 in the high school.

HHS will sponsor a financial aid night in the high school library on October 2 at 6:00 pm. Parents and students who want to work on the FAFSA application will need to bring their tax information for 2017. Also, parents AND students will need to have created a FAFSA ID before this meeting. Please contact Ms. Mahaffey at
kelly.mahaffey@highlandrebels.org
or at 856-3273 with any questions.

Tomorrow is the last day to turn in the Girls Pee Wee Basketball forms to the office. Camp date Oct 1-2, Grade K-6, Cost $35, at the high school gym 3:30-6:00.

Make plans to attend the fall festival put on by the band this Saturday 3-7 pm in the A.L. Hutson. See our Facebook page for more details.